Redundancy
January seen the end of my redundancy period having been made redundant in Oct 2007. I hold IMI Norgren and the deceitful, two-faced managers in total contempt and hope they all suffer a fate worse than death.

Having said that they did me a favour, I have qualified as a PAT technician and intend to forge a living along with my websites, gigs and contract work - on my own terms. So here goes 2008:<)

Ginny's Jackets
Ginny is now concentrating on the occasional show for the Potato Oven.

Selsey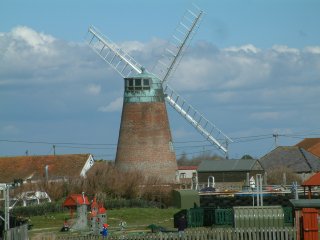 April &May
Rob's new workplace is the Bunn Leisure facility White Sands at Selsey, just along the Sussex coast from Bognor Regis. A relaxed location with many static homes and a full entertainment programme. In early 2008 most of the site was flooded but 3 weeks later was mostly back to normal.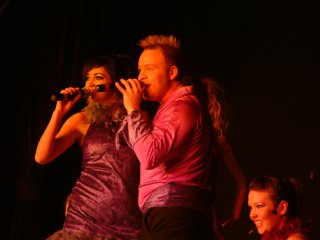 The entertainment program has been mostly revamped from previous years due to Rob's help. Rob is shown here in one of the venues.

Belfast
The Dane Reunion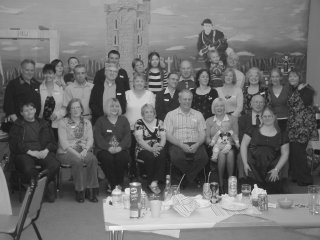 Day 1 Still in April, flying East Mids' to Belfast, it was straight to the hall for a first time meeting with Ginny's long lost cousins. A fascinating reunion was in order where Ginny met a host of relatives from Belfast and England, all gathered together for a family do. An awesome experience for both of us.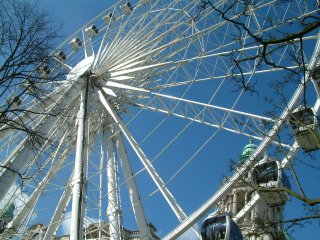 Day 2 A brief re-visit to Belfast City Center where the Belfast Wheel was in operation. It is suspected this wheel is the same one that was in Birmingham some time ago. It has been erected in the shadow of City Hall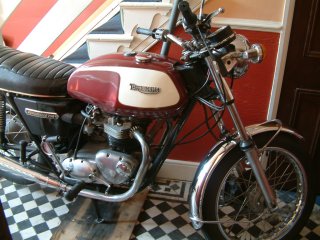 Day 3 A 100 mile tour of the Arts Peninsular, driven by Marie and Faith Hill, took in some wonderful sights and a BBQ followed in the evening at Paula's home was great ending to our Irish visit.

I'm sure we'll be revisiting. Thanks to everyone for your hospitality and welcome.

Spot Victor's Bonneville - a 750 at that!

Rest of the Year
Uneventful, no more breaks other than the few visits to see Rob at Selsey.