House move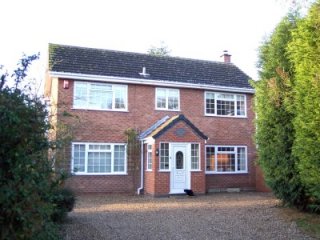 After the usual drawn-out process, in June we moved home from Tamworth to Elford, a small village slightly off the beaten track of the A513 about 5 miles north. A great little village; it has a pub, club, state-of-the-art village hall and lots of charm and leisure space. No mains gas though, we're now oil heating, but surprisingly it works out cheaper than gas anyway.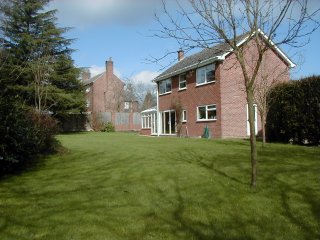 Gozo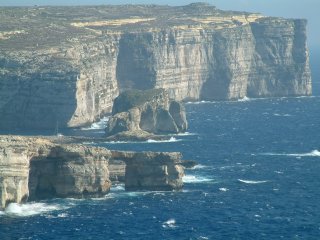 Staying in a small villa in Gharb, at a cost of over £1000 (James Villas) we might have expected a bit more quiet around the complex (around 25 villas). However our holiday clashed with the Festival of Saint Maria - an amazing event that attract people from all over Malta. This festival alone made the visit worthwhile as normally when we holiday we've either missed the festivals or they are weeks away. Thousands of fireworks constantly during the day and evening. Our accommodation in Gharb could have been quieter if there had been less kids dominating the relatively small pool with insensitive and fucking dumb parents. Many of the patrons were not even on complex. It was quieter in the mornings up to approximately 11am but after and up to dusk dominated with kids.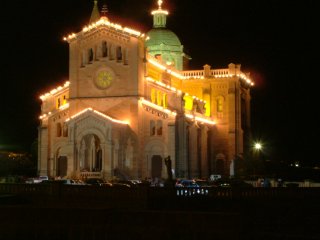 No pubs or restaurant near to our villa so a car was essential, although island is quite small it's not small enough to walk round. Plenty of churches most of which were lit up at night. This church of Ta' Pinu is a national shrine and a place of miracles with a regular pilgrimage.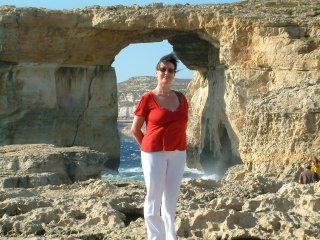 Ginny by the Azure Window - one of the "sights".

We ate out most evenings - Marsalform twice, Xlendi twice (Moby Dick's), Ramla Bay (the only beach on the island). Victoria, the capital, was quite interesting, particularly the ancient Citadel and more recent church.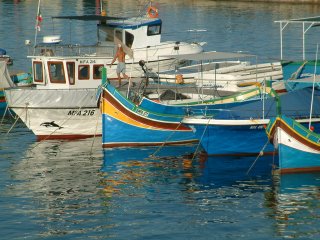 By and large Gozo is nothing to shout about - little to see - except churches. We will not be going back. A pub called Gleneagles in the small harbour was a great place to while away a few hours watching the boating activities.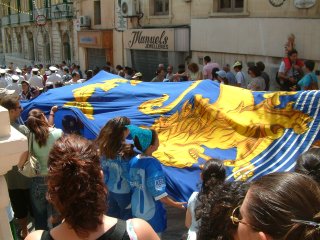 Yacht Charter on the Solent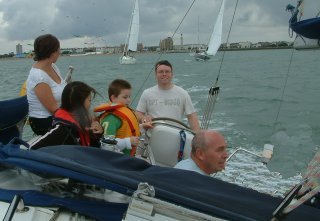 Skipper Graham Margetts guided us through a great weekend of sailing at the end of August on his 34' Spirit of Bavarro yacht. We overnighted at the Folly Inn on the Isle of Wight and at Hamble on the river Hamble on the UK mainland.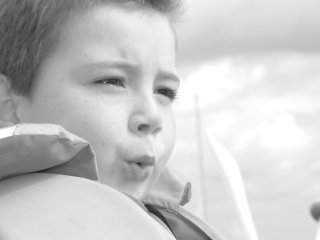 Michael concentrates on his steering.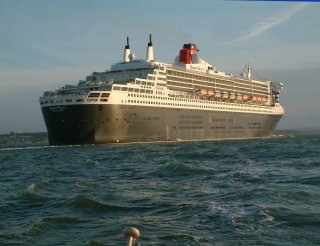 A close shave with the Queen Mary II was an experience to be reckoned with - awesome to sail alongside her.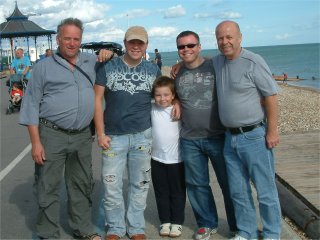 A last day visit to Bognor for Rob's birthday saw us all jollying along the promenade for the mandatory fish and chips.